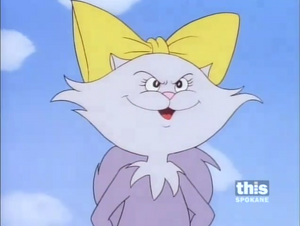 This kitty is one wickedly clever deciever!
As seen the episode, Terrible Tammy, Tammy is out to get rid of Heathcliff by putting him though all sorts of schemes while taking advantage of Heathcliff's chivalrous nature to not hit a female... no matter what!
However, she had not counted on defeat by Sonja, Heathcliff's girlfriend!
Ad blocker interference detected!
Wikia is a free-to-use site that makes money from advertising. We have a modified experience for viewers using ad blockers

Wikia is not accessible if you've made further modifications. Remove the custom ad blocker rule(s) and the page will load as expected.